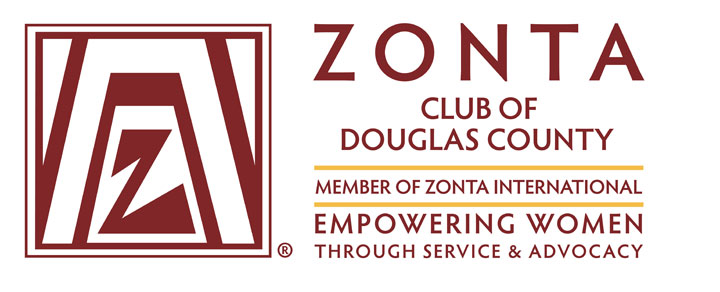 Dear Friends of Zonta,
WE ARE SAD TO CONFIRM THAT OUR ANNUAL TRIVIA NIGHT FUNDRAISER ON MAY 1, 2021 IS OFFICIALLY CANCELLED. WE WISH YOU WELL AND HOPE TO SEE YOU AS SOON AS CIRCUMSTANCES AND SAFETY PERMIT.
THANK YOU ONCE AGAIN FOR YOUR CONTINUING SUPPORT OF ZONTA'S MISSION!
THE BOARD & MEMBERS OF ZONTA CLUB OF DOUGLAS COUNTY

ZONTA DOUGLAS COUNTY UPDATE FOR 2ND HALF OF 2020
. . . PRIMARY FOCUS: COMMUNITY SERVICE & ADVOCACY
– July mini-fundraiser. Through the generosity of Plum Creek Golf Course, we had a drawing for two Golf Certificates, each for 18 holes of golf for a twosome including cart. Heidi Will, (daughter of Club founder & current Secretary Janell Will) closed her eyes and drew the winning tickets, which were promptly delivered by club President Julie Browning to our two lucky winners, Victor Hadad and Kimba Langas.
– Due to COVID-19, the July Zonta International Convention in Chicago was cancelled disappointing women from all over the world, including 6 of our members who had planned to attend. Our club meetings are now being held either outside or via Zoom.
– Barbara Lane was honored by being named 2019/2020 Zontian of the Year.
– Our new Advocacy Chair, Sunni Madrid, assembled a team of creative women who re-designed Zonta's informational window located in the downtown parking garage on 3rd & Jerry streets. We invite you to stop by and check it out!!
– In September, spearheaded by our new Community Service Chair, Barb Garcia, our Club participated in a Toiletries Drive to benefit the Help & Hope Center.
– Also in September, Sunni Madrid and our new Vice President, Barbara Lane, organized members in an effort to sew lots of Covid-19 Zonta Masks for distribution at the Zonta District 12 Governors Conference in Cheyenne, WY. Our Club participated in that meeting via Zoom.
– In October, Barb Garcia and Sunni Madrid are once again coordinating a Food Drive to benefit the Help & Hope Center.
– In November, Zonta Club of Douglas County will once again partner with Safeway's Turkey Bucks program by delivering approximately 500 frozen turkey meals to non-profits who will, in turn, distribute the meals to their clients.
– Also in November, our Club will participate in Castle Rock's Starlighting Festival by hosting an informational booth at one of the 3 locations determined by the Castle Rock Chamber of Commerce.
– Karla Painter who coordinates our scholarship program with Arapahoe Community College hopes to have the names of our 3 recipients soon for the semester beginning in January. She also advised that our plan for a Club-sponsored fundraising tour of Portugal in October 2021 through EF-GoAhead Tours is currently on hold.
For questions or additional information about our Club, please email ZontaClubDouglasCounty@nullgmail.com, or leave a message at 720-530-9821. We are still committed to providing college scholarships and GED funding for women in need of financial assistance. If you would like to support our cause through an individual donation of any amount, please use the Donate button below. Our members sincerely appreciate your monetary support as well as your positive thoughts about our causes.

---
Zonta Club of Douglas County was organized in January 2003
Mission Statement:
The members of Zonta Club of Douglas County are committed to the support and well-being of our community, our club, and ourselves, by improving the status of women and children and upholding the Objectives of Zonta International, which are to:
Improve the legal, political, economic, health, educational and professional status of women at the global and local level through service and advocacy;
Work for the advancement of goodwill, understanding, and peace through a world fellowship of executives in business and the professions;
Promote universal respect for human rights and justice and fundamental freedoms;
Be united internationally to foster high ethical standards, implement service programs, and provide mutual support and fellowship for members who serve their communities, their nations and the world.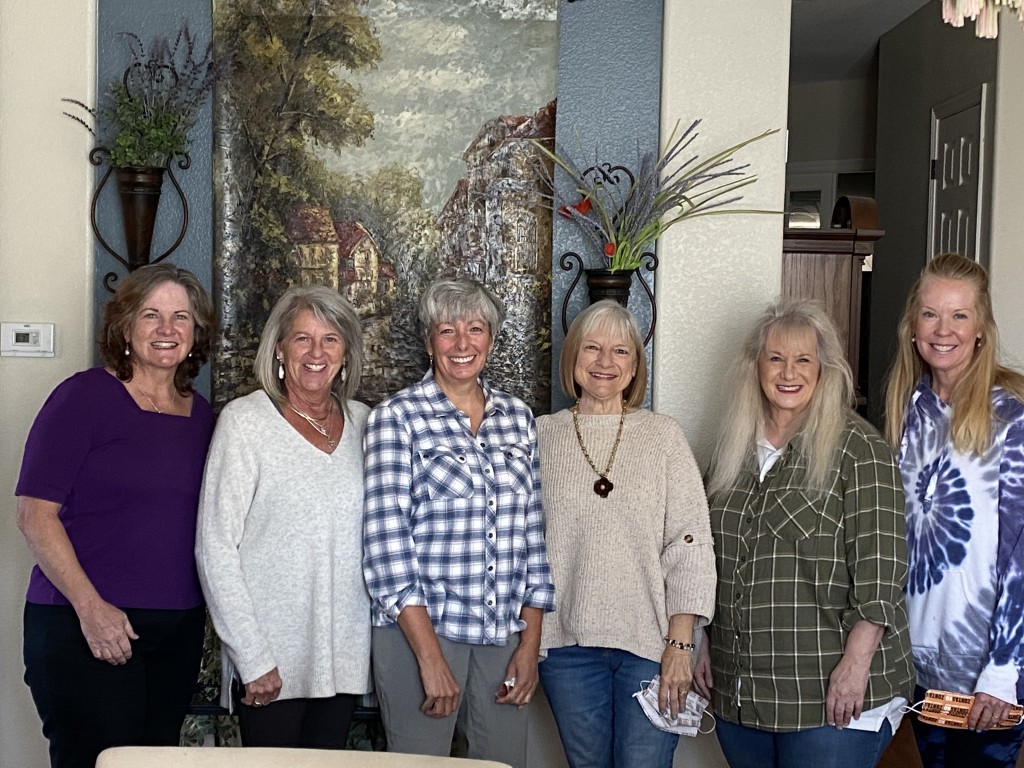 Officers and Board of Directors 2020-2021:
From Left:
President • Julie Browning
Director & Advocacy Chair • Sunni Madrid
Director & Service Chair • Barb Garcia
Treasurer • Marilyn Harding
Vice President • Barbara Lane
Secretary & Club Founder • Janell Will
Our Pledge
We are here today to advance the status of women everywhere. Zonta gives us the opportunity to do this while we nurture friendships, support each other, and enjoy each other's company. We gather in gratitude for our many blessings; we promise our Time, our Energy, our Integrity and Professional Talents in service to each other, our club, our community and Zonta's worldwide mission. We welcome each other and our guests in that spirit.
Contact Information:
Zonta Club of Douglas County
Zonta Foundation of Douglas County
PO Box 928
Castle Rock, CO 80104
President: Julie Browning
jbrowningc@nullaol.com
720-840-5322
Last revision date: 04-14-2021