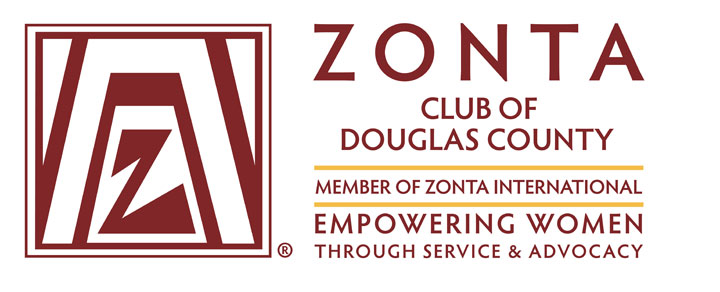 Organized January 2003
Membership
______________________________________________

Why Should I Join?
As a member of Zonta, you have opportunities to
make a contribution to local and international service projects that improve the status of women;
to become acquainted and make friends with like-minded men and women in your community and in other parts of the Zonta world;
to establish a network of business contacts;
to use, learn and improve leadership skills;
to travel the world by attending District Conferences and the biennial International Convention (2018 was Japan; 2020 is Chicago, IL); and
in the process, to have fun!
What Is Expected of a Member?
When you join our club, you are pledging talent, time, friendship and money in support of our Club and Zonta's Worldwide mission. Once your membership application is approved and dues collected, you are officially welcomed as a Zonta Sister in a brief induction ceremony during a monthly club meeting. Attending regular meetings is essential to the health and success of our club, and we also encourage you to identify and recommend prospective new members. During the year, you are expected to participate in as many service functions, fundraising events, workshops, conferences, and conventions as possible. It is also important that you have a willingness to step into leadership roles as they become available. Our club has a variety of committees that always welcome the influx of new brilliance, creativity, and enthusiasm. In addition, serving on a committee can also be paired with a commitment to our Board of Directors.
Committees
Finance/Fundraising: Fund-raising events are spearheaded by this committee to raise money for grants to selected charitable organizations whose work furthers Zonta's mission. Our famous Trivia Night is held in April of each year.
Service: Applications for grants are solicited and evaluated by the Service Committee. The Committee's proposals are then considered and approved by the Board, then Club members at a Club meeting. The Service Committee also identifies hands-on service projects that improve the status of women and children.
Public Relations: This committee is responsible for promoting our monthly meetings, fellowship events, and special awards given in the community. Press releases, newspaper articles, and other methods are used.
Legislative Awareness and Advocacy: This committee works in conjunction with Districts goals regarding legislative issues going on at the state capitol each year while the legislature is in session. In March 2008 we were successful in getting the Colorado State Legislature to adopt a resolution in support of CEDAW (Committee for the Elimination of All Forms of Discrimination Against Women).
Program: Coordinates the speakers and special activities we do at each months meeting.
Zontian of the Year: Selects via nominations and awards a Zontian of the Year. Specific criteria is used.
Nominating: Consists of a current Board member, the immediate Past President, and another Zonta Club member. This committee is responsible for filling the Board positions for the coming year. The process begins in January and is completed in April. The new Board takes office in May.
For questions and information about joining Zonta Club of Douglas County, please contact our Membership Chair, Judy Crenshaw, at 303-688-9107.