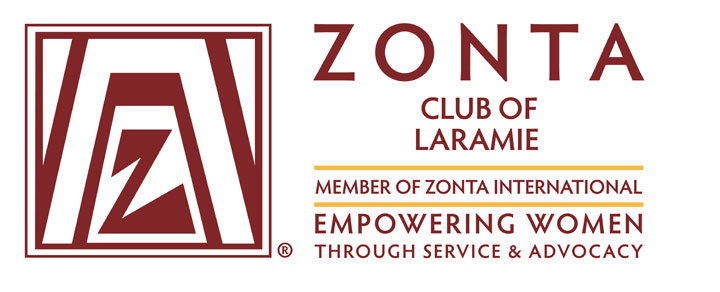 Organized May, 1951
Mission Statement: The Zonta Club of Laramie, a diverse group of professionals, strives to improve the health and welfare and legal, political, and socioeconomic status of women in our community and to support Zonta International projects through service and advocacy.
Officers and Board of Directors 2020-2021:
President • Tamara Bretting
Vice President • Johnna French
Secretary • Fawn Johnson
Treasurer • Ariane Eicke
Director • Jennifer Stone
Director • Jeannetta Schmidt
Director • Linda Valenti
Meetings

Club meetings are held the 4th Thursday of the month at the banquet room at Corona Village Restaurant in Laramie. Dinner meetings generally begin at 5:30 PM with cocktails and conclude around 7:30 PM following a business meeting and a program. Club meetings are open to prospective members. Please contact Deedee Boysen at LaramieZonta@nullgmail.com for more information about membership or attending a club meeting.
Contact Information:
Zonta Club of Laramie
PO Box 2196
Laramie, Wyoming 82073
E-mail: LaramieZonta@nullgmail.com

Last update: May 27, 2020