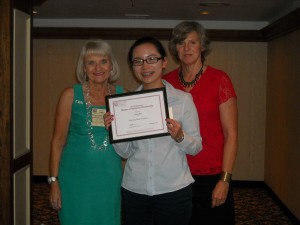 Jiwei Gu of Highlands Ranch, CO was named the recipient of the 2012 Zonta International District 12 Jane M. Klausman
Women in Business Scholarship. Ms. Gu's application was one of five applications submitted by clubs in District 12. Her application was submitted by the Zonta Club of Denver. Ms. Gu was chosen by four judges representing each of the four Areas. The judges were Alison Jares, Area 1 – Zonta Club of Pierre-Fort Pierre, Beverly Morrow, Area 2 -Zonta Club of Cheyenne, Rhonda Bolich-Lampo, Area 3 – Zonta Club of Douglas County and Sharon Roggy, Area 4 – Zonta Club of Pikes Peak. A big thanks goes to these women!!!
The Zonta International Jane M. Klausman Women in Business Scholarships, first awarded in 1998, are open to women enrolled in at least the second year of an undergraduate program through the final year of a master's program in business, leading to a business management career. The program is designed to encourage women to enter careers and to seek leadership positions in business-related fields in their communities and throughout the world. The Jane M. Klausman Women in Business Scholarships look to the women of today to be the leaders of tomorrow.
Ms. Gu is a first-generation immigrant from China who came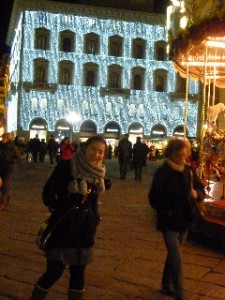 to the US five years ago. It is her goal to graduate from the University of Denver with both a Finance and International Business major along with a Business Ethnics and Legal Studies minor. She is enthusiastic about getting into the financial industry and doing business internationally. Jiwei would like to find a niche in the market that will allow her to combine her legal and finance background in business.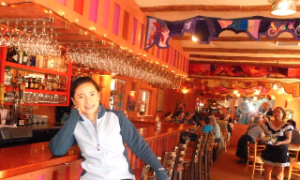 Ms. Gu, who was born and raised in China, also has a goal of gaining experience in the global business world to start a social enterprise that allows her to utilize her expertise to help end the "lost girl's" tragedy in China and to get more girls to go to school in other Asian countries that have similar social issues. As one judge remarked, Ms. Gu "is an outstanding young woman with the intellect, talent and drive to succeed in business with the compassion and social skill to make a positive difference in the lives of girls and women globally." This is what Zonta is all about!
Ms. Gu would like to take the LSAT prep course and she feels that she will be able to use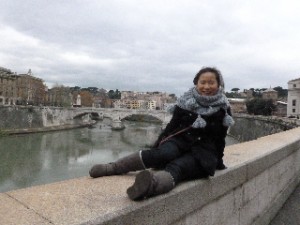 these scholarship funds for that goal. She would also like to use these monies to take a course called "An Organized Walk Down Walk Street" which is a class that her current DU scholarships will not cover. She believes the scholarship can help her tremendously achieve her academic and professional goals.
Ms. Gu received the District 12 award during the banquet at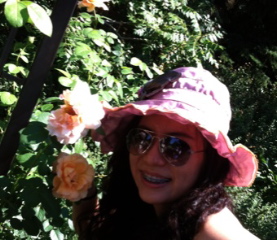 the Governor's Seminar on September 22. She received $1,500 from Zonta International District 12 as well as another $1,500 from the Zonta Club of Denver. Her application was submitted to Zonta International to compete for additional scholarship money, but unfortunately, she was not selected.
We are pleased to award the Jane M. Klausman Scholarship to Jiwei!