Woman of Promise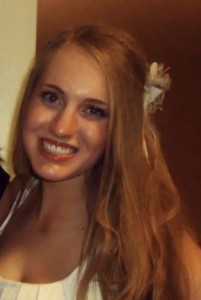 Congratulations to Shaylyn Sheaffer, the 2014 Zonta Club of Laramie's Woman of Promise! Shaylyn Sheaffer is a senior double majoring in Speech Pathology and Spanish. She will be applying to bilingual Speech Pathology graduate schools this fall. She is involved on campus through Delta Delta Delta, the a cappella Betty's group, Spanish honors society, and National Student Speech Language Hearing Association (NSSLHA). She is so excited about her future career plans ahead and loves being active on campus. She will graduate in May and her future is fully of mystery, but endless excitement! She is so grateful for this scholarship and feels so thankful that there are organizations such as Zonta that support young women and their dreams!
Jane M. Klausman Scholarship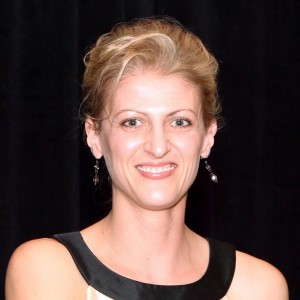 Meet our new Jane M. Klausman Scholarship winner for the year 2014: Lori Lewis. Not only was Lori selected as our club's winner, but also by our district. Lori has lived and worked in Laramie, Wyoming, for 15 years, having migrated here from Western Nebraska as a University of Wyoming freshman. For nearly nine years, she has been employed at the University of Wyoming, primarily in graduate education. Her additional work experience has been in human resources and banking.
Currently, she works part-time for the College of Business while enrolled as a full-time student. This summer, she completed an internship with the Legislative Service Office Program Evaluation Department in Cheyenne, Wyoming. This fall, she will have the opportunity to teach Accounting 1020, Principles of Accounting II.
She is married to James (Jamie) Lewis and has a daughter, Molly. When she is not studying, she spends her time with her family or enjoying her hobbies: cooking, quilting and reading.