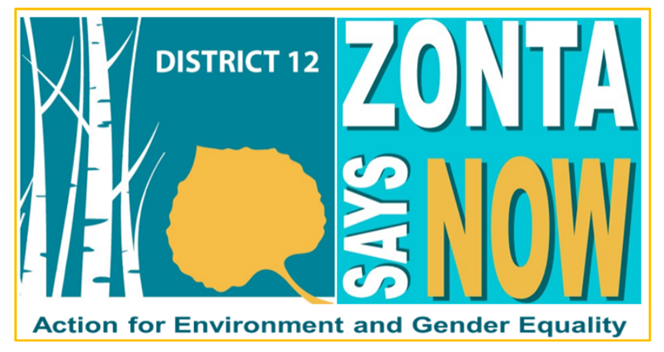 The District 12 Action for Environment and Gender Equality committee educational resources page is a comprehensive list of active links to reliable resources to learn more about climate action and gender equality. The categories and links provide an opportunity to increase knowledge about climate change, climate action and gender equality in a nonpartisan, scientific and informative manner. Our mission is to improve the lives of women and girls by encouraging Zontians to make a difference in their home environment, community, region and clubs.
Air Pollution:
Moms Clean Air Force (Colorado)
Child Care:
Child care deserts – unavailable and unaffordable in western states
Disaster Risk Management:

Empowering girls and women:

Energy:

Fashion
Finance: From COP26 November3 –How insurance companies can avoid taking the brunt of climate change disruption podcast
Food Security/Agriculture:

Gender Equality:

Global Leadership & Climate Change:

'Green' or Environmentally Conscious Shopping:

Health Impact from Climate Change:

Indigenous Women:

Plastic Pollution :

Technology/Funding
This section includes the need for gender equal funding and technology to provide equality in innovation, education, business ownership, land ownership, and opportunity for building a better world.

Trash/Waste/Recycling:
Science of Climate Change
US Women's Caucus at the UN:

Water

Zonta International:
Zonta International Statement on Climate Change and Gender Equality
Zonta USA District Climate Action:
District 8 – Facebook page and Climate change presentation
District 12 – Facebook page

Additional Educational Resources:

Books: Click to read reviews

Children's Books: